Timber Ridge RV & Recreation Resort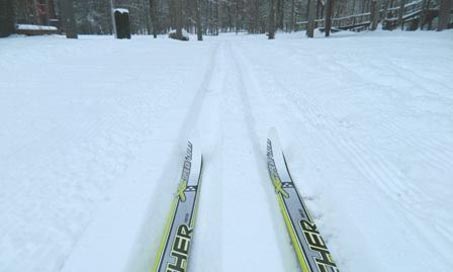 Timber Ridge Resort, located in Traverse City, Michigan is an all-season resort featuring an RV park, banquet facility, lodge and miles of gorgeously wooded trails. Guests can enjoy camping in tents, RVs or cabins; planning events like weddings, company meetings and retreats, or athletic outings; or outdoor adventures on over 60 kilometers of Timber Ridge-groomed trails and the connecting Vasa trail system.
Whether you are a warm-weather fan or cold-weather fanatic, Timber Ridge can provide you and your family with an entertaining getaway or event experience.
Cross-Country Ski, Snowshoe, and now Snowbikes too!
With the popularity of our trails, lit loops and adjacent VASA Pathway, we have made many neighborhood friends that we see exclusively in the wintertime. In addition to local residents, many "downstaters" are finding that our grounds make for a perfect "Up North" winter weekend. Our cozy lodge with fireplace and outdoor, circular fireplace often see guests mingling, warming their toes and enjoying a cup of cocoa. Guests also enjoy skiing, snowshoeing or snowbiking right up to their cottage, which are heated and open year round.
Trails
Timber Ridge Resort is proud of our expanded park trail system that beckons locals and visiting guests alike to hike, bike, cross-country ski or snowshoe through the wooded surroundings. With the adjacent VASA trail system and trailhead, Timber Ridge is popular throughout the year to both outdoor sporting enthusiasts and novices.
Rentals
Ski and snowshoe rentals will be available mid-December. We have limited numbers of sizes and only have skate ski rentals for juniors. We have a wide selection of classic skis and boots. However, if you are looking to outfit a large group, please call ahead for availability.
You can also pick up ski rentals and snowshoes while getting expert advice on what equipment is right for you by going to Brick Wheels. They will have a large selection for performance and skate skis for adults.
Snow Biking
Fat tire bikes are available for rent at Timber Ridge through Einstein Cycles this winter!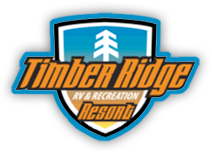 timberridgeresort.net
Trail Conditions
01/18/2017
New Snow:
km of trails open:
Photo Gallery